FIX IT Sponsors
FIX IT FTC® Team 3491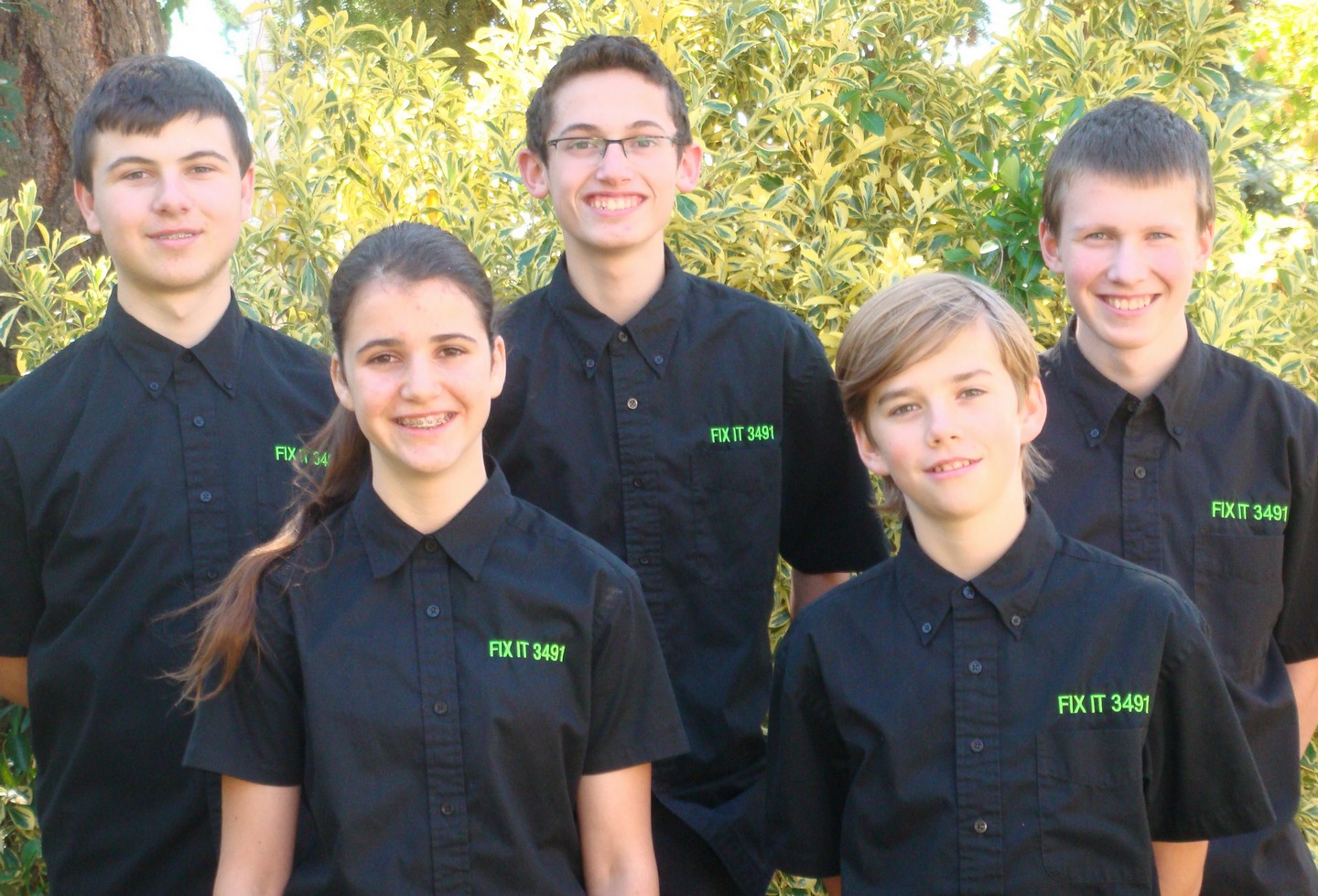 The FIX IT team expenses will be about $4,950 for the 2014/15 season.
| | |
| --- | --- |
| Registration | $ 300 |
| Tournament Fees | 450 |
| Robot Parts and Software License | 650 |
| Game Elements | 350 |
| Travel | 3,000 |
| Miscellaneous | 200 |
| Total | $ 4,950 |
Sponsors make it possible for the team members to spend more time designing and building the robot and less time on fund raising.
The FIX IT team is happy to work with a sponsor to find ways to feature your logo on the robot and team website. If you provide us with badge or patch, we can add it to our team apparel. There may even be opportunities to bring our robot to your local events. A sponsor relationship also provides exposure for your company to some talented future engineers.
Thank you to our current sponsors.

Contact the FIX IT Team.
if you or someone you know might be interested in sponsoring our team.
Find out more about the FIX IT FTC team and what we do.
Thank you to our Sponsors who supported the FIX IT team
during the past seasons!
Association of Professional Engineers and Geoscientists of BC
Prototype Equipment Design "the Engineer's Machine Shop"
- helped with parts for our robot.
Thrifty Foods Smile Card Program
- helped with our playing field, laptop, and robot parts
Rona - Langford Store
- helped with parts for the Playing Field.