| | |
| --- | --- |
| LEGO® Stormers are a group of kids who work with the LEGO MINDSTORMS® robots to have fun while learning more about science and technology. They form teams to enter FIRST LEGO League® and FIRST Tech Challenge® robot competitions during the fall and winter. In the spring and summer they have fun learning about robots in everything from science fair projects to summer camps. It's all part of Victoria Robotics. | |
FIX IT was the only FTC team in Victoria, Vancouver Island or even most of British Columbia. With no local competition, we did a lot of traveling. In the 2013/14 season, we attended events in Washington and Nevada. This year, we'll be competing in Washington State and Alberta, Canada.
Check out our current team on our new website fixit3491.com
FIRST Tech Challenge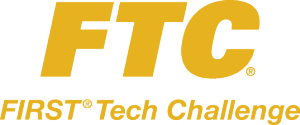 FIRST Tech Challenge (FTC) is for highschool age kids to create remote controlled robots that complete in a new game challenge each season. Four teams compete on the same playing field with the teams form alliances for the tournament matches.
Our FTC team is the FIX IT Team.
FIRST LEGO League

FIRST LEGO League (FLL) is an international program for kids from 9-14 years old. The kids build and program robots to complete challenges and do a research project all on the same theme.
Find out more about our FLL teams.
Off Season Activities
Robotics Camps
In the summer of 2007, we held our first
Mayan Adventure
to so the kids could improve their robot design and programming skills. They invited another group of kids who were planning on entering the FLL competition in the fall. All the kids had a great time. On each of the five days, all the teams had to build and programmed a new robot to solve a challenge.
Our FTC team has hosted a series of Mayan Adventure Robotic Camps to introduce new kids to the fun of building and programming LEGO Mindstorms robots.
If you are interested in finding out about future camps, please sign up for our events list. When we decided to offer the next camp, we'll send the details to the people on the events list first!