April Library Workshops
The FIX IT team lead two workshops for the Greater Victoria Public Library.
Introduction to LEGO Mindstorms Robotics
Calling all budding engineers and scientists! Yes, you! Have fun building and programming a robot to follow your every command. Are you going to build an animal, a monster, or a cool vehicle? Let us show you how to build a sturdy creation with Lego Technic, then we'll program it to use its sensors and motors to navigate around the room. Watch out for the other creepy crawlies!
The Library offers lots of free workshops for children. They asked us if we'd put on a work shop about building LEGO Mindstorms robots.
Each workshop had 12 kids registered. We introduced LEGO Mindstorms and then divided them into three groups that each went to a different station. One group learned how gearing worked and built a walking robot.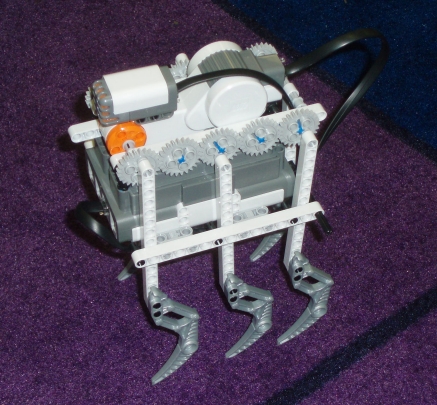 The second group built a robot on wheels.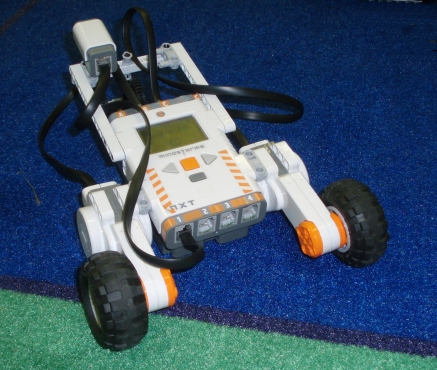 The third group was divided between two programming stations and they programmed pre-built robots using the move commands and learning how the sensors worked. After half an hour, everyone moved to the next station.
The kids seemed to have a good time as they built and programmed robots.
In the last half hour, we played a robot game as some of the team set-up our FTC robot. Then we had it running around the room, picking up balls, and shooting them into a temporary goal. They kids all liked the FTC robot!