Discover Tectoria
Discover Tectoria - Innovation Showcase
December 8, 2011
The Victoria Advanced Technology Council (VIATec) hosted Discover Tectoria 2011, with the help and support of it's members.
The FIX IT team was invited to bring our full playing field for the Innovation Showcase. We had two robots on the playing field for spectators to drive and a great opportunity for us to compare the two different drive systems!
There were over 1,000 high school students, many of whom got to drive the robots, and find out more about FTC.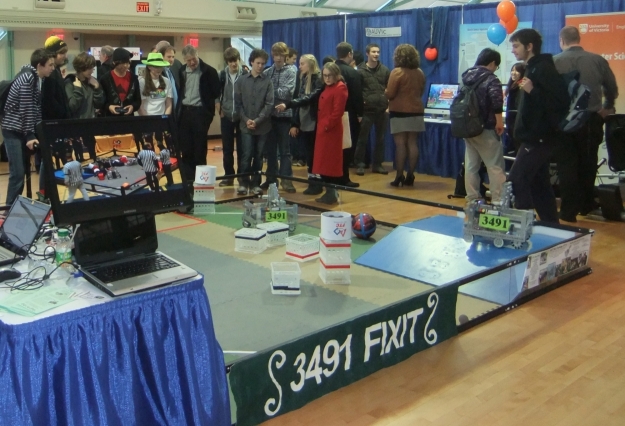 Find out more about who are the FTC team 3491 FIX IT.