Seattle Kickoff 2010
The FIX IT team went to the Kick-Off Event in Washington State on September 11, 2010.
The team drove down on the Friday evening and were hosted by Team 417 Exothermic. They were wonderful, and even had a cake for us!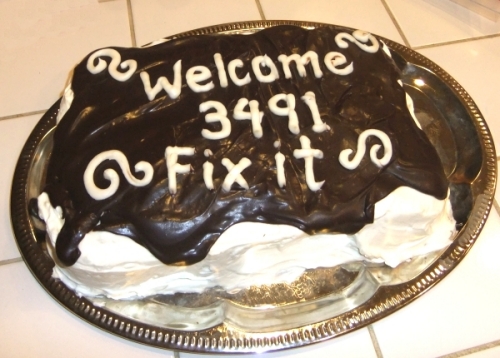 It was late when we got there, but the kids still had a good time together. Everyone was looking forward to the next day.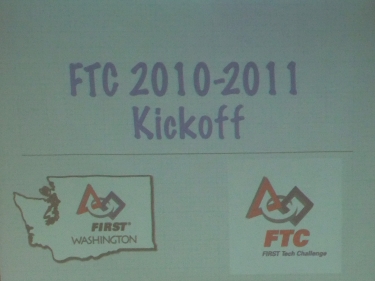 It was a great Kickoff event in Seattle. The playing field was really interesting and it will be fun trying to get through the challenging terrain.
The team split up so that we could have team members in every workshop and then share our impressions on the way home.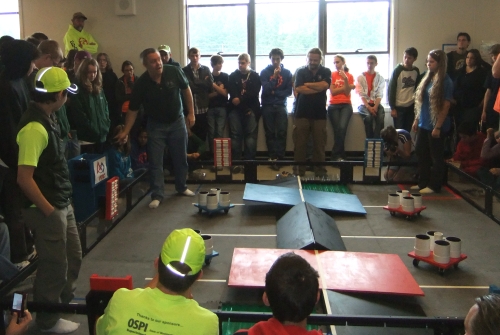 It was a long trip, with late nights and lots of traveling. After an early morning, two of our newest team members hoped to catch-up on their sleep!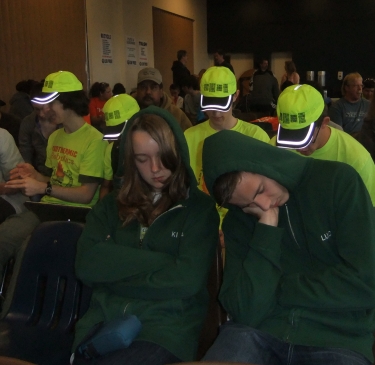 Washington State is trying a new format this year. There will be three qualifiers in December, with their Championship Tournament held on January 15th. We're not sure what that means for our team, but we'd like to be able to enter a Washington State tournament.